RERA (Real estate Regulatory Authority)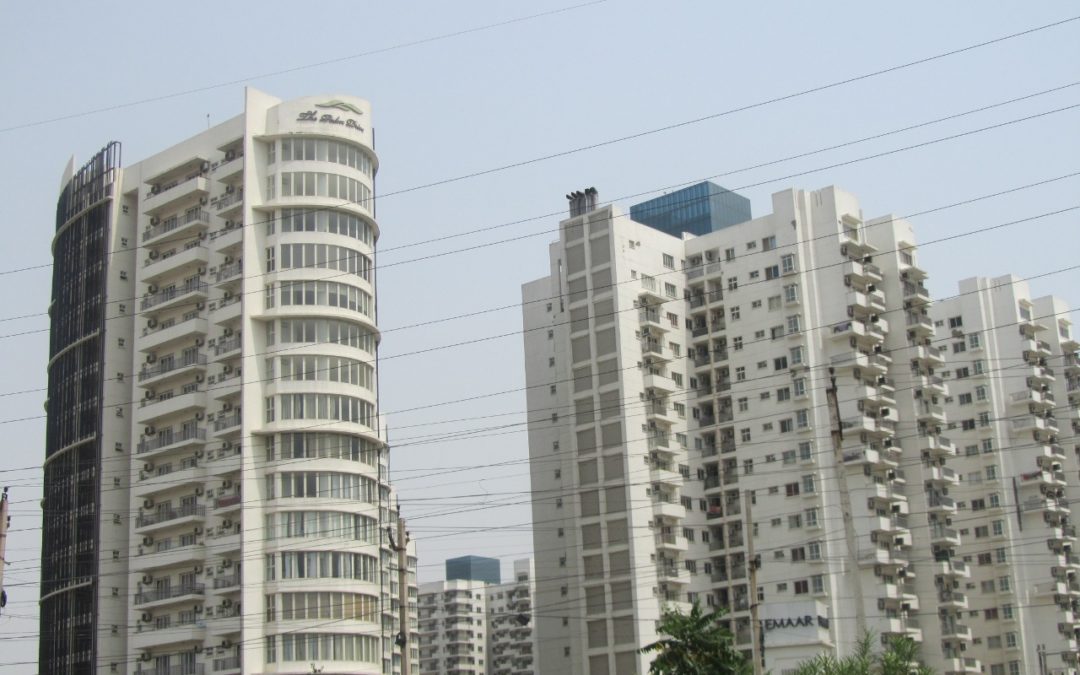 RERA Brings Transparency & Boost confidence in Real Estate investments
RERA is the real estate regulation and Development Act passed by the Indian Parliament to improve governance establish accountability, transparency,  efficiency and  confidence in Indian real estate sector. RERA has also influenced the cost of real estate due to increased  transparency and trust, more buyers are now investing in real estates. As a result, the demand has increased more than ever before. This has in turn brought down the property prices. RERA regulation applies to both residential and commercial properties required to be followed in every state of India.
Some of the key features of RERA are :
Registration: It is now compulsory for every builder to register ongoing and upcoming real estate projects with the housing regulatory body. RERA covers both residential, commercial real estate segments and requires mandatory registration of all projects above 500 sq. mt in size or having eight apartments.
Home Loan : RERA has simplified the purchasing process, thus making it easier for buyers to do transactions and avail the benefits of opting for the home loan. As more people are interested in investing in real estate now, banks are making it easier to access funds with reduced interest rates on home loans.
Project Information : Developers will have to disclose project related details, including project plan, layout, and government approvals related information to the customers such as sanctioned floor space index (FSI), number of Towers, number of floors in each building, etc.
Carpet Area : RERA Clarify the buyers to pay only for the carpet area rather than super built-up area.  carpet area is defined as the net usable floor area of an apartment, excluding the area covered by the external walls, areas under services shafts, exclusive balcony or verandah area and exclusive open terrace area, but includes the area covered by the internal partition walls of the apartment. However, now RERA has clearly defined a standard formula for calculating Carpet Area.
Escrow Account : The developer  have to transfer money received from property buyers to an escrow account and the amount can be withdrawn as per the stages of construction, approved by engineers and chartered accountants of builders. The developer/builder is obligatory to stock up the 70 percent of the money paid by the client into an escrow account. This amount is solely kept for the purpose of building the designated project and funds will not to be used for any other project will Reduced risk of bankruptcy for builders.
Complete information to buyers : The allotment letter to the buyer to be issued by developer at the time of booking, including information about the  sanctioned plans, layout plans and specifications approved by the authorities,  time schedule of completion water, sanitation and electricity connections.
Advertisement : No promoter is allowed to advertise any project without registering as the real estate project with the Real Estate Regulatory Authority established under this Act and each advertisement has to carry the RERA registration number. This is an important benefit of the RERA projects because the builders cannot promote the projects with any false commitments or offers.
Booking amount : The amount to be paid by the buyer is 10%, which should be paid only after registering the agreement for sale with the builder.
Changes in Site Plan : The developer/builder must take a written consent from the home buyers to make changes in the Site Plan. Also, it is mandatory for the developer/builder to deliver amenity-enabled housing units as promised by him/her at the time of booking.
Compensation for delayed delivery : The project should be completed with stipulated timeline, failing to which builder is liable to pay interest penalty to the buyer.
Construction Quality : The developers will make sure that buildings that are constructed adhere to best quality norms and that they sustain for the long period and do not develop any structural or other defects. Also, the promoter has to make sure that project is developed as per the plans and structural drawings and specifications as approved by the competent authorities. RERA provides protection against any structural defects up to 5 years, that might be found after possession and the promoter has to rectify defects within 30 days, free of charge.
Grievance Redressal :  It is compulsory for a state to establish a State Real Estate Regulatory Authority as per the new act. Buyers could approach this body for redressal of their grievances. The consumers will have an official authority to address their grievances and complaints associated with their real estate investments with RERA coming into effect. This will enable them to act promptly and take better decisions. It is proposed to set up a dispute redressal tribunal to protect the interest of buyer and address disputes quickly. Regulatory bodies and appellate tribunals will soon be set up in each state to solve reactor-buyer disputes within 120 days. If the buyer finds any shortcomings in the project then buyer can contact the developer in writing within one year of taking possession.
It is mandatory for all builders and real estate agents to register with the State Regulatory Authority after its establishment. They will also be required to register their projects along with all the information including financial statements, copy of legal title deed and other documents. Post which, they will receive a project-wise registration number. Implementation of the new law is expected to boost the demand of property and reduce unsold inventories.