Mumbai Real Estate Market Insights, trends & overview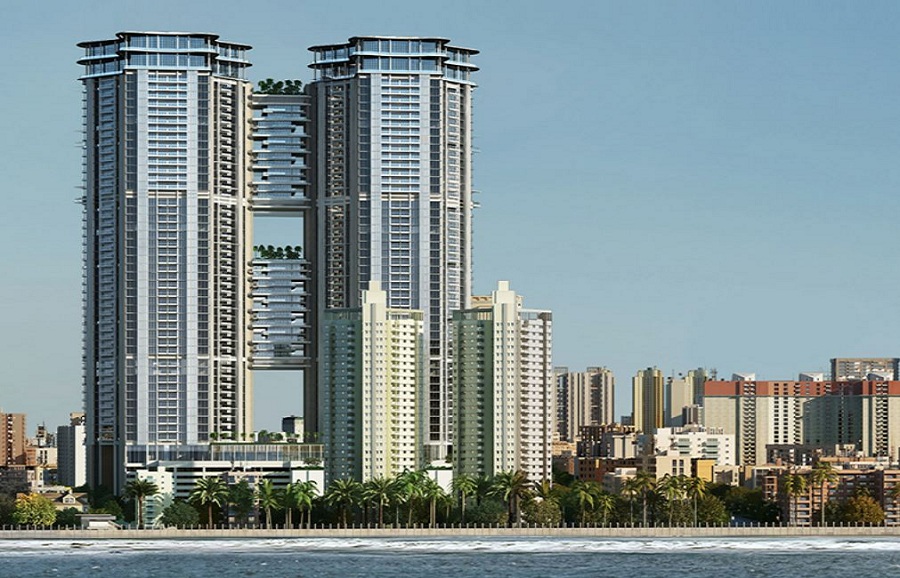 Mumbai being the financial capital of the country has a mix of population. Mumbai's Real Estate Market offers Multiple options in buildings, high vacancy rates can lead to reduced capital appreciation. This in turn affects rent prices due to the high availability, low demand and room for negotiation. Builders who have a number of ready for possession flats have a surplus of leftover inventory. This pressures them to higher cost of debts selling the flats at lower prices to cut their losses. Investors and HNIs have also been actively investing in various pre-leased properties with insurance, banking, IT, ITES, residential and retail sector occupants in Mumbai. Overall, there has been an increase in demand as well as supply and an appreciation in the real estate values across various micro markets in the city.
This spurt in office space demand is being led by the IT, ITES sector. The IT sector in India is moving towards high value segments like artificial intelligence, data analytics and product development, supporting the rise in demand. Rentals have also been inching up with companies expanding their presence in India. The government has undertaken a number of initiatives to promote further development of IT & ITES sector. These include formulation of a progressive sector-specific policy, development of IT parks and development of the "Knowledge Corridor" between Navi Mumbai and Pune. Sector 17 of Vashi and CBD Belapur were developed as the prime commercial areas for Navi Mumbai. A number of corporate have moved to Navi Mumbai, the largest amongst them being Reliance Industries. Millennium Business Park at Mahape and Airoli Knowledge Park at Airoli, developed by MIDC houses several IT, ITES companies.
The right size, right price, strategy forced to most top developers to shifted their focus away from the premium & luxury projects and concentrate on this affordable segment instead. It is likely that the healthy co-working space demand that was experienced in 2019 will continue in 2020-21. The growth of commercial real estate, which attracts foreign investment, will also help improve the economy. Thus, developers will have to adapt and leverage technology, engage with customers, enhance the experience at every stages of transaction.
Thanks to continually improving infrastructure, realistic property prices, and ample property options in affordable segment. Gross leasing volumes witnessed a sharp drop in Q2 2020, as Mumbai remained under a state of lockdown for an extended period in response to the COVID-19 outbreak. The ongoing lockdown has brought construction activity to a near-standstill in key locations across the city and labour constraints have made it increasingly difficult to complete ongoing projects. Apr-Jun 2020 witnessed several developers undergoing digital transformation and virtual project launches and e-site visits providing some relief from the COVID-19-induced crisis.
The industrial and logistics sector will continue to present good investment opportunities as the sector has the potential to be recession-proof even as the shifts in consumption patterns. Ease of living, infrastructure development, improved public health and technological advancements to remain focus areas to achieve long-term growth. Developers struggling for sustenance abstained from announcing new projects and focused on disposing of their existing residential units.
While construction work has already resumed with restrictions in Navi Mumbai, developers claim that it is unlikely to operate at full capacity in the days to come, as there will be a manpower crunch. At present, only in-house workers are being employed, as per state government guidelines, even after further relaxation of lockdown rules in the days to come, there will be a shortage of workers, as most of them have either gone to their hometowns or switched professions during the lockdown.
With stock market being highly volatile, investment in real estate has begun to look attractive and competitive with typical yields are achievable, even though specific return is always linked to property specific factors, dynamics of real estate market and the overall economic performance.
The Central Business District in South and central Mumbai  comprises of various central business districts. Nariman Point has traditionally been the most attractive location for international companies, in particular international investment banks, insurance companies and consulting firms. Church gate, Fort, Fountain has traditionally housed the city's Business and Government establishments, houses numerous National and International Banks. Cuffe Parade is Primarily an up market residential area with a host of high-rise buildings. Some of the prestigious commercial buildings like the World Trade Centre and Maker Towers are located. Ballard Estate is a prime commercial area where the buildings have European Renaissance architecture.
Lower Parel is the industrial belt of Mumbai is transforming itself into a commercial hub of the city being developed on what used to be the textile mills. With mill land being freed for commercial, retail and residential development, the Lower Parel area will see massive supply of space. Currently, there are a number of retail, entertainment and advertising companies located in Lower Parel. High Street at Phoenix Mills is the most prominent retail development in the region. The Worli–Prabhadevi area has been a conventional stronghold of number of corporate offices. Besides, there is also the presence of two malls – Crossroads and Atria, in the stretch. The  Bandra-Worli sea link has given a further fillip to this area. The Bandra-Kurla Complex (BKC), which has been developed as an alternative business district to the CBD, has attracted a number of corporate offices. The Andheri-Kurla Belt is also an upcoming location of choice for IT, ITES companies, banks and insurance companies.
The south and central locations of the city like Colaba, Napean Sea Road, Worli, Breach Candy and Pedder Road are the most preferred locations for leased accommodation for the senior and expatriate staff. Amongst the key suburban locations, Bandra and Malad in the northwest and Powai in the northeast are equally preferred due to proximity from the emerging commercial office locations. Other suburban residential micro-markets of Andheri, Goregaon and Mulund also fall in the preferred category. In fact, these areas are witnessing fresh construction activity with projects from prominent residential developers.
Demand in general is one of the key factors in increase or decrease of the prices of any commodity. The property demand depends on positive economic growth, job and income prospects and lower property prices. A decreased demand for Real Estate, will cause rents and prices to decline, move people into more spacious accommodations, cause market segments that cannot compete to abandon or demolish improvements, and will remain in this state until demand once again increases. In housing real estate, demand for a particular area is inversely proportional to its supply. Limited supply in housing real estate causes the prices to increase. The prices for residential sector have escalated over the years despite a decrease in the demand. The price of a housing unit depends on multiple attributes such as geographic location of the city, local land prices, resources.
Dombivli is the fastest growing micro market in the Mumbai MMR region, the locality has witnessed considerable growth in residential real estate. Several small and large industries are concentrated in this region. Dombivli is a small and cultural town with a number of eminent academicians, musicians, actors, authors and dramatists residing in the city. The locality boasts of  good parks, schools, medical facilities, markets, etc. making it a vibrant residential location. The region has seen a rise in population in recent years which reflects its increasing demand in the last few years. Both demand and sale of prime residential properties in the city are expected to see a slight fall, while the supply of luxury homes is estimated to drop significantly.
Ulwe in Navi Mumbai is a stunning location, it is best meant for the people of the middle class income group. Ulwe property prices are expected to rise because of the employment opportunities created in the Navi Mumbai area. Ulwe is located in Raigad district, a node of Navi Mumbai situated beside Belapur and Nerul. It is going to be a major successful planned place to live because the proposed Navi Mumbai International Airport (NMIA) is close to Ulwe. Good public transportation in the form of NMMT buses, cabs and app rides ensure that commute is hassle-free. Well-planned city structure ensures that the region does not face major water-logging, sanitation or waste disposal issues.
The government has taken a series of steps from reducing the interest rates, dropping GST rates from on affordable housing and implementing the RERA. Despite all these efforts, the market and consumer sentiments remain sluggish, especially in Mumbai and Delhi-NCR market and key metros.
Prices of 2 BHK flats and 3 BHK flats in Andheri West are still holding strong. Locations around Mumbai like Thane and Navi Mumbai become more affordable due to their local economy. Perhaps a better infrastructure which reduces the time taken to reach from one location to another. While the traditional housing segment is struggling due to a funding crisis, alternate commercial models like co-working spaces are gaining traction. But measures to boost demand are needed to help the sector properly recover from the slowdown. The key drivers for demand in housing real estate include emergence of nuclear families, rapid urbanization, rising household incomes, government schemes, policy initiatives and regulatory reforms. Though the Indian real estate market is reeling under the COVID-19 impact, however it can be a very positive time for home buyers to avail best discounts with plenty of options.