Home Safety Tips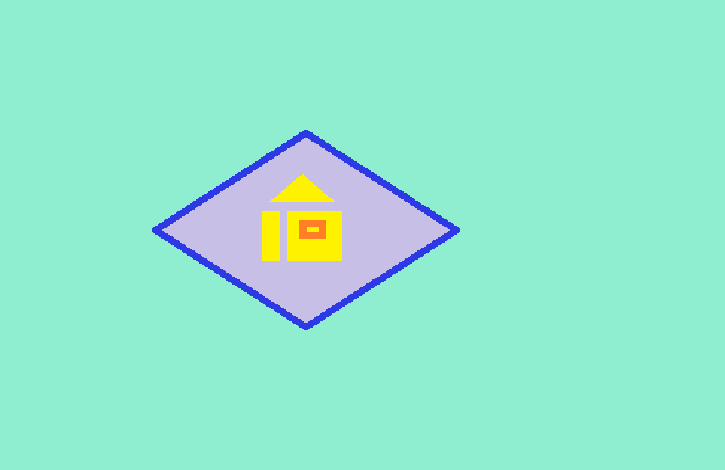 It is essential to keep our living space safe and secure by virtue of necessary provisions, precautions, awareness and timely action in the right direction. We have try to compile some of the basic guidelines to minimise the injuries / incidents due to negligence in day to day life.
Outside around the Home
Surround your property with a sturdy fence / Boundary wall & secured Gate with proper lights

Keep trees and bushes around your home trimmed and dry one should be removed

Install outdoor motion sensor lights and path lights

Keep steps simple, sturdy and textured to prevent slippages

Mark the edges of steps with bright or reflective tape to enhance the visibility during night

Consider installing an anti skid ramp with handrails as an alternative to the steps

Control the access to a swimming pool by fencing it with a locked gate, cover it, and closely supervising it when in use.

Use water proof electrical system, maintain safe water levels, check insulation and water proofing. Make sure outside lighting is adequate.

Use motion light sensors that turn on lights automatically as you approach inside the house shall be conserve the energy.



Electrical safety
Get a licensed electrician to install overall electrical distribution system, fittings, fixtures, safety switches and any for repair work

Unplug tools whenever you take a break

Do not overload electrical sockets.

Place safety covers on all unused sockets

Use proper wattage to prevent overheating and risk of fire.

Prefer to use permanent wiring and avoid extension cords

Do not connect multiple extension cords

Do not use extension cords underneath rugs, carpets or furniture

Use night lights in the entrance ways and bathroom

Cover unused electrical outlets with childproof plugs

Use night lights or motion-sensor lights for easy navigation.

Ensure that driveways, pathways, and entry points

 

have adequate lighting

Keep electrical appliances dry and away from water at all times.

Use safety plugs in electrical outlets, use gloves, rubber slippers to reduce the possibility of shocks.
Fire Safety
Install smoke detectors, integrate smoke and heat detectors, check them regularly and replace the batteries as required

Keep fire extinguishers functional, handy and know how to use them

Establish a safety exit

Try to use fire resistant materials

Keep combustibles far from heat sources.

Install Fire sprinklers offer an additional

 

protection as the sprinkler can respond to fire while it is still small. Keep a fire extinguisher in the kitchen, bedrooms and other key locations

Install Fire alarms minutely monitors the environmental changes associated with combustion.

Create a fire escape plan

Make sure keys to all locked doors are readily accessible whenever required

Install smoke detectors in all important locations

Avoid wearing loose clothing when cooking

Doors & Windows provisions
Clearly mark your House Number on the Name plate at front Gate / Boundary wall

Invest in a Smart Doorbell

Ensure external doors are solid hardwood or metal with deadlocks

Protect vulnerable sliding doors.

Install a Deadbolt, Brace

 

& Door Jambs

Place a decal on glass at eye level to see glass panes

Make sure locks & CCTV are in place and are functioning correctly

Keep the provision of peephole or window to see incomings

Install security screens to external doors.

Prefer to have all external windows lockable

Provide windows with security film, roller shutters or security screens.

Secure your home's windows with Double glazed or toughened glass

Make sure all of your windows have sturdy locks.

Install window guards

 

to keep children from falling out of windows.

Add Window Sensors to alert about unwanted activity

Add Glass Break Sensors
Living Room          
Use rigid, convenient and safe furniture

Adequate Lighting in the room and circulation area

Check on fire detector batteries annually to make sure they work properly

Bedrooms
Use carpet staples, glue or double-sided tape to stick them down or just get rid of them altogether.

Take caution when using heating devices

Keep a sturdy nightstand next to the bed so water bottle, glasses and other personal items are within reach.

Bathroom
Use anti skid flooring materials

Use a nonskid rubber-backed mat or strips on the standing area of bathtub or shower.

Install shower and tub grab bars in contrasting color to the wall in the bathroom, around the toilet and the bathtub.

Set the water heater thermostat as recommended to prevent scalding.

Keep medications out of the reach of children and confused adults

Install a lid lock on all toilets

Install the safety latches on bathroom cabinets and drawers

Ensure that the bathroom door doesn't lock. Use door locks that can be opened from both sides
Kitchen
Keep a distance between fire sources and flammable objects

Leave space around appliances for proper ventilation

The electrical points should be located as per appliances and other usages

Install good quality safety latches on drawers and cabinets

Post emergency phone numbers at easily accessible place like refrigerator.

Install childproof door latches on storage cabinets and drawers

Install proper chimney, exhaust

 

& ventilation system

Use accessories to handle hot stuff
Staircase
Keep Walkways and Stairways clear, clean & dry

Install stable and sturdy railing on both sides of the stairs extend at least one railing between first and

 

last step.

Ensure that the distance between the rails is narrow

Tape all area rugs to the floor fix so they do not move when you walk on them.

Keep walkways clear of clutter, especially electrical and telephone cords.

Make sure that staircase steps should have rough and

 

non skid surface

Install light switches at the top and bottom of stairs with adequate lights

Cover stair steps and landing with

 

carpet or apply nonskid strips.

Place bright, contrasting colored tape on the top and bottom of steps of stairways.

Banister posts gap

should not be more than four inches

General Home safety tips
Read all operating instructions and manufacturer warnings before using the chemicals & equipment

 

Use round-ended study furniture, and avoid sharp objects and accessories

Arrange furniture and other objects so they are not in the way.

Cover outlets, ground appliances, and coil extension cords when not in use

Ensure the floor is always clean, clear and dry

Make sure all walkways, rooms, kitchen, bathrooms, stairs, and paths are well lit and clear of objects

Clear clutter that is obstructing walkways.

Maintain external steps and walkways in good condition and clear of debris

Make sure indoor and outdoor walkways are properly lit, especially at night.

Install quality locks

Display visual signs

Use textured strips on hardwood and tile floors to prevent skidding

Keep your space clean and organized

Learn First Aid

Follow safety checklist for LPG Cylinder

Reinforce & equip Entry Points

Practice Safe Behaviors & attitude of occupants

Installation of perfect Building Automation System  with motion-sensor, video camera, CCTV,  alarm, panic button, safety screen, intercom & mobile connectivity with all other latest safety features and Regular monitoring and corrective measures needs to be taken on top priority. Hold a family meeting to discuss security plans frequently. It is imperative to keep necessary safety provisions with adequate quality and specifications during construction and strictly follow the safety norms by occupants with ultimate care, precautions, instant actions, awareness and corrective measures to create  safe, convenient and secured living environment.