Ghaziabad Real Estate Property Market Updates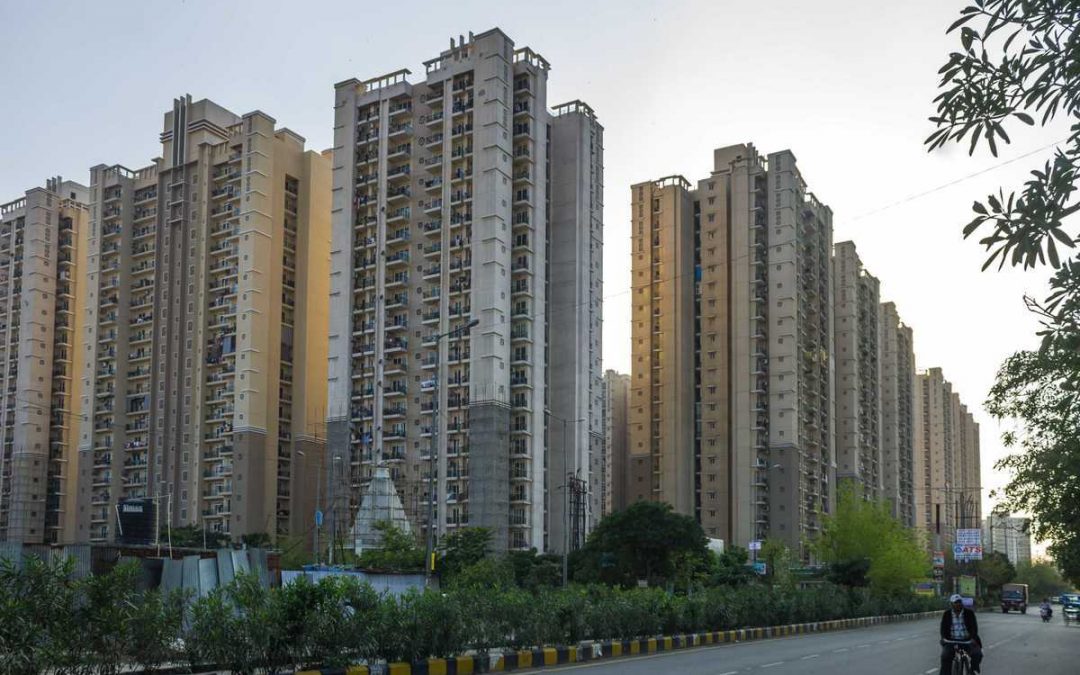 Real Estate market scenario
The Indian real estate sector continues to face challenges in terms of project finance and a Large number of unsold inventory with plenty of choice in a property for sale in Ghaziabad for the last couple of years. However, the reforms and measures introduced by the government in the past few years, have started showing positive results. Recovery in sales can already be seen across micro-markets in Delhi NCR. Real estate regulation, availability of easy home loans, faster approval and other positive measures by the government made the market more responsible for timely deliveries.
The real estate and construction industry is an integral part of the Indian economy and plays an important role in the development of the country's infrastructure and fulfill property requirement. Housing, retail, hospitality, and commercial are the major component of real estate. The Indian real estate sector has attracted significant investment over the past few years with the infusion of capital through FDI in the real estate expedite project completion & rise in demand.
Ghaziabad Locations & Infrastructure
The growing stability of the market is reflected by the continuous increase in Real estate investment. Ghaziabad is the gateway of Uttar Pradesh situated on close proximity and direct connectivity to New Delhi and Noida, a well-known industrial and commercial hub of NCR. Ghaziabad is one of the fastest-growing cities in India, currently experiencing a transformation and changing into a metro city.
Ghaziabad has many hot locations for residential & commercial property to choose from Raj Nagar Extension, Indirapuram, Vasundhara & The Hi-Tech City on NH-24, Krishna Vihar, Vaishali Shipra Suncity, Crossing Republik, Vaibhav Khand, Ahinsa Khand 1, Ahinsa Khand 2 Pratap vihar, Siddharth Vihar, Govind Puram, and Chander Nagar have many under construction & ready to move in projects. The extension of the metro to Sector-62, school, parks, clubs, hotels, Airport and proximity to NH-24 with the presence of several budget & luxury residential and commercial projects makes a hot property destination.
The city offers High Rise Apartments, Independent Floors, Villas, Affordable Housing, Shops & Office spaces. The affordable housing projects have also been launched under Pradhan Mantri Awas Yojana boost property for sale in Ghaziabad.
Recent construction work, technology, and skill set by the top builders in India had a great impact on the development of the city. The city is well connected by roads and railways which is also the primary commercial, industrial and educational center of western Uttar Pradesh. Ghaziabad's housing market has become a hub for end-users with its varied offerings and competitive pricing with improved infrastructure and connectivity,
The Central Government has also added Ghaziabad in the list of top 100 cities to be developed under the smart cities mission. Major Developments Take Place In Ghaziabad In 2019 are :
The domestic airport at Hindon Base.
Metro from Dilshad Garden to Shaheed Sthal.
Extension of Hindon Elevated Road directly to the DND flyover.
Recently completed Eastern Peripheral Expressway providing excellent connectivity with several cities.
Delhi-Ghaziabad-Meerut Regional Rapid Transit System.
New Faridabad-Noida- Ghaziabad (FNG) corridor is another landmark that will further improve the connectivity.
Raj Nagar Extension, a developed area situated on the new Meerut bypass (NH-580) emerged as one of the best option for Home Buyers in the Delhi/NCR region. The projects provides a variety of affordable homes ranging from studio apartments to 3 BHK flats with connectivity through metro from railway station to ISBT. The priority on various infrastructure development in the trans-Hindon area likely to attract a lot of potential real estate projects.
The extension of the Metro route to Ghaziabad and the widening of NH-24 to six lanes is likely to aid in furthering residential developments. The 11-km elevated road that connects Raj Nagar extension with NH-24 and the Meerut Expressway will further attract investment from areas like Meerut, Moradabad, Hapur, and Bulandshahar are likely to increase.
Indirapuram being a self-sufficient area with a number of residential societies, schools, hospitals shopping malls, markets, parks, community centers has perceived the property price rising. The Ghaziabad locality including Raj Nagar Extension has grown in size and stature as a prime residential area and has become one of most preferred localities due to its proximity to both Delhi and Noida.
Property Investment
The fast development of commercial buildings, businesses and individuals will find lucrative opportunities in buying and selling commercial properties established Ghaziabad into one of the most favored investment destinations.
The clear understanding of the real estate market and its trends is highly important for a property buyer before making any investment decision. There are many factors that we need to take into consideration before buying a home like a Locality, connectivity, amenities, price, and safety whereas the rates of residential properties fluctuating as per market needs and the number of marketable projects. Hence, in order to make a fruitful decision, it is essential to remain updated about the daily real estate market movement in this region and the recent project launches by builders in India.
Conclusion
The real estate sector continues to face challenges due to the lowering down of project finance and high levels of unsold inventory however recovery in sales can already be seen in some of the hot locations. The reforms and measures introduced by the government in the past few years have started showing positive results. Most developers are focused on the completion of unsold inventory. The demand for ready-to-move inventory is more than under-construction units that cater primarily to the mid and affordable housing segments. The strategic infrastructure development with improved connectivity to Delhi and ready to move in high rise apartments having essential amenities and proximity to social infrastructure will continue to act as drivers for demand and rising trends in the Ghaziabad real estate market.
Read Also: Sustainable Development is Gaining Significance in real Estate Sector