Ghaziabad emerged as affordable housing hotspot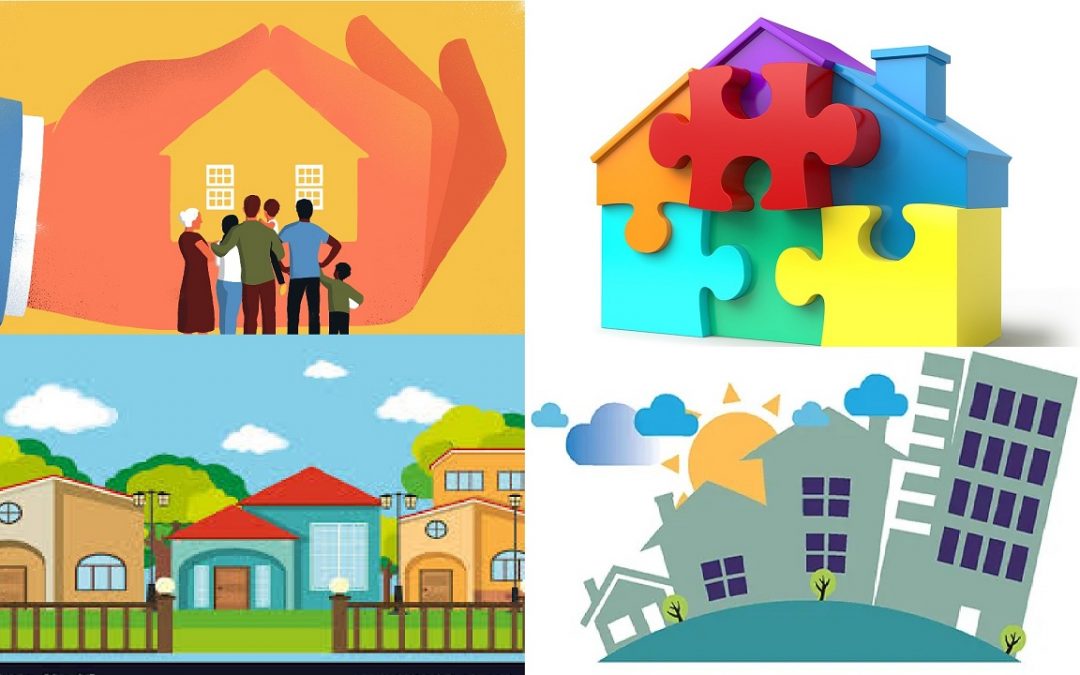 Rapid urbanization and ample employment opportunities have made the National Capital Region one of the fastest-growing regions in the country. These pockets include Sohna (Gurgaon), Rajnagar Extension (Ghaziabad), Yamuna Expressway & Greater Noida West (Greater Noida), and Bhiwadi. Ghaziabad's proximity to the national capital Delhi  is one of the major reasons which have spearheaded the real estate growth in the region. Some of the property locations in Ghaziabad which are witnessing high demand among buyers include – Vasundhara, Indirapuram, Kaushambi, Crossings Republic, Raj Nagar Extension and Vaishali.
Ghaziabad  is  a  fast-growing  real  estate  market  in  Delhi  NCR. It's  close  proximity  to  Noida and  Delhi  and  easy  connectivity  with  other  parts  of  Delhi  NCR  with  affordable  housing  options  have  been  the  major  factors  for  being  a  preferred  real  estate  market  destination. Good  infrastructure  and  issue  of  connectivity  was  the  main  drawback  on  the  overall  growth  of  the  real estate  market  of  Ghaziabad. Today, with  infrastructure  improvements,  easy  connectivity  to  Noida  and  Delhi NCR  and  city-level  development  on  fast  track  has  largely  contributed  to  the  changed  image  of  the  city among the  home  buyers.
Ghaziabad has become one of the most favored destinations among residential investors is all set to garner substantial returns for investors.
•             With affordable Real Estate In Delhi almost reaching its saturation point, Ghaziabad has emerged as the next best option for investors looking buy quality homes at affordable prices.
•             Residential Real Estate has also received widespread attention from NRI investors looking for viable options.
•             Prominent Real Estate developers have come up many world class residential projects, right from cheap housing options to luxury villas & bungalows, to suit the requirements of all kinds of home buyers.
Ghaziabad, the gateway of UP, has emerged as a favored destination for the mid-segment home buyers looking for 2bhks within Rs. 25 – 40 lakh. The existing price trends of real property in Ghaziabad are the best and affordable in Delhi NCR and property investors will get more from their real estate investment as the city has future infrastructure plans and realty prospects.
•             Construction of six lane link road connecting NH 24 to NH 58.
•             Elevated road start from UP gate extended to Raj Nagar Extension.
•             Further plans to extend metro line from sector 62 Noida to Indirapuram CISF Road, Link Road and Vaishali.
•             Launching of new residential projects, affordable housing from private builders.
•             New sewage treatment plants in Ghaziabad.
•             The extension of Metro rail to Ghaziabad's new bus stand from Dilshad Garden through Mohan Nagar.
•             Widening of national highway 24.
There  has  been  huge  infrastructural  development  across  Ghaziabad  which  has  opened  up  the  prospect  for  real  estate  development  in  areas  like  Kaushambi,  Vaishali,  Indirapuram, Vasundhara,  Raj  Nagar  Extension, Mohan Nagar  and  NH-24  including  the  Crossings Republic  township. The  city  has  seen a  vast  increase  in  the  number  of  apartments,  flats  being constructed  by  the  GDA  as  well  as  private  builders.
The  GDA  has  constructed  many  different  kinds  of  houses  such  as  MIG,  LIG,  EWS,  HIG and  a  score  of apartments  in  many  parts  of  the  city. Urbanization  is  better  planned  now  and  traffic, transport,  and  water-related  problems  are  being  tackled  firmly. The  present  Vaishali  metro  line  is  operational  and  connects  this  area  to  Delhi  and  other  parts  of  NCR. Some  of  the  forthcoming  projects  like  the  high-speed  train  and  the  FNG  corridor  will  also  improve  the  connectivity  of  the  city. The infrastructure development has also boosted the real estate sales. The proposed 3 Lane Bridge over Hindon River at G. T. Road, widening of the 6 lane to 8 lane road from Dabur T-junction to Meerut T-junction via Mohan Nagar and NH-58 and with proposed 6-lane link between NH-24 and NH-58 is expected to smoothen the communication with Delhi, Noida and Greater Noida. Realty project in and around NH-24, especially Kaushambi, Vaishali, and Ramprastha of Ghaziabad area will see a rise in demand, together with price.
Raj Nagar Extension is well-connected to various parts of NCR through a grid of roads and an established rail network. Road NH-58 – Raj Nagar Extension lies in proximity to NH-58, which further connects to Grand Trunk Road (GT Road) and provides seamless connectivity to all parts of the city and is also well-connected to Delhi, Noida, Greater Noida and Meerut. Raj Nagar Extension has got a major boost due to the developmental projects undertaken by Ghaziabad Development Authority and other governmental agencies.
The property rates in Raj Nagar Extension are affordable and does put much pressure on the buyer's pocket comparatively to other regions of Delhi NCR. Several prominent builders are offering affordable projects under the PMAY scheme in Raj Nagar Extension that are expected to be completed soon. With the commencement of the Delhi's red metro line, the connectivity quotient in Raj Nagar Extension has further improved. Raj Nagar Extension is one of Ghaziabad's most sought-after regions where real estate is flourishing, driven by infrastructural development and strategic connectivity, which are shaping up the landscape of this area. The locality is in close proximity with Noida and Hapur.
Affordability is the key driver of the real estate prospects of Raj Nagar Extension and the most importantly, the prices here are still too far from the saturation level. Already, Raj Nagar Extension is well connected to Noida, Greater Noida and Delhi. Connectivity and affordability of Raj Nagar Extension has transformed this location into one such place where abundance of residential options in well planned group housing complexes and mega townships are not only under construction, but are also readily available.
The Hindon Elevated road, Metro Rail Connectivity, Hindon Domestic Airport and many more projects to beautify Raj Nagar Extension. The large number of housing projects have created major demand for Commercial spaces, Retail stores. Being the gateway for Uttar Pradesh and very conveniently connected to Delhi, Noida and adjoining cities like Meerut the location advantage is quite evident and many companies are also putting up their office space in and around Raj Nagar Extension. The advantages of Commercial Properties in Raj Nagar extension are many folds.
All existing and upcoming residential property in Ghaziabad along NH-24 and NH-58 show that areas like Indirapuram, Raj Nagar Extension, Lal Kuan, Crossing Republik, Siddartha Vihar, and Govindpurum, are being turned into new residential clusters that attract home buyers to these places. All these areas have large residential population and they are well-equipped with modern living amenities and a better social and physical infrastructure. Consider some of the reasons why Ghaziabad will attract more home buyers to the new smart city.
Commercial developments are predicted to erupt in areas like Vaishali, Sahibabad, and Indirapuram which will thereby mature these areas. Residential property in Ghaziabad especially in these areas is documenting high ROI – thus making the locality favourable for many investors and second-time home buyers. Ghaziabad real estate market is ceaselessly registering a good growth in Delhi NCR. Thanks to the growth of residential clusters in different prime locations and availability of affordable housing options. Ghaziabad is known for catering the need of the property investors who look for affordable and mid segment properties in Ghaziabad.