Contract Administration, the backbone of Real Estate project success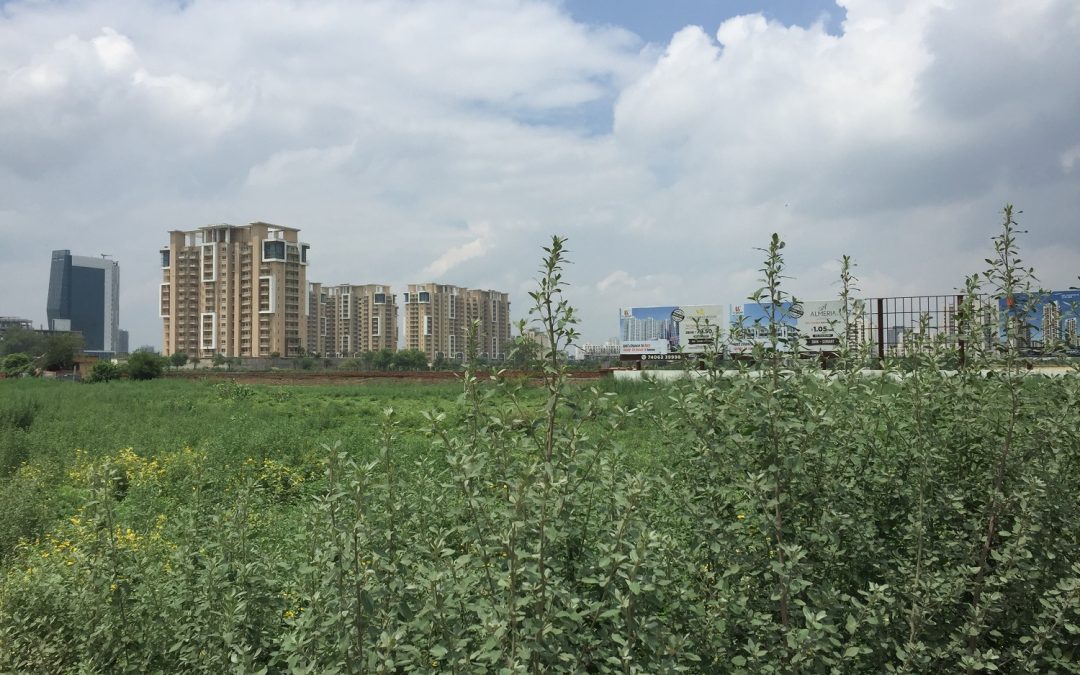 Contract administration is an important approach to ensure compliance of contractual obligations, can minimise construction disputes, prevent time and cost escalation if companies implement project management or contract administration approach from the concept level to execution of a project. The coordination with all the project participants about  progress and any shortfalls is a matter of concern  which may have an adverse effect upon progress, time & Cost throughout the project lifecycle. The meaningful Improvement of project management can aid the construction industry development and as the engine for growth because the Project Management and Contract Administration Offices are responsible for preparing and managing Contracts.
The project manager should have specialized training in modem methods of construction and management of men, materials and machinery. It is also necessary that senior engineers in charge of project construction remain at the project site for day to day closer supervision of progress & quality whereas the Project managers must  keep track of time, focused on meeting the goals and specifications of each activity. Not ordering supplies on time, failing to coordinate among contractors, or forgetting to pull a site permissions that takes several weeks can slow down a project.
The bid documents needs to specify in detail exactly what equipment is required or acceptable, specifications, schedule of activities, completion dates. Proper planning of the entire sequence of activities in advance with the well define implementation strategy  benefits  the project as Planned. Contract administration include review and comment on draft documents, selection of contractor, periodic site inspections, issuing contract instructions, preparing financial statements and negotiating the final account.
Managing the contracts therefore is equally important for the success of any business process due to rapid increase in multiple task. Contract administration is becoming an integral part of project management, and active management of relationship between the client and  contractor over term of  contract for provision of goods and services to the agreed standards. Contract supervision should be proportionate to the value, risk, nature and complexity of the contract. The well planned project control setup can increase control, effectiveness and reduce cost and also provide strategic and competitive advantages.
Management of collective structures, building complexes, offices-luxurious residences, retail, health-education facilities. The project management also part of change management, risk management, material procurement and schedule control, quality assurance, quality audit, dispute mitigation, resolution, claims and performance assessment.
Key activities of Contract Administration
The real estate projects activities are undertaken in the following stages :
PROJECT INCEPTION
·         Land procurement in the authorised area as per master plan
·         Concept development as per market feasibility
·         Conceptual plans and project feasibility report
·         Appointment of Project Management, Architectural and engineering consultant
·         Topographical survey, soil & water test
·         Traffic analysis and drainage outlets
·         Preliminary Design engineering and draft layout plans
·         Discussions, corrections and implementation of various inputs
·         Decide the type of contract like turnkey, item rate or on square ft basis
·         Contract documents consist BOQ, specifications, terms & Conditions
·         Performance guarantees, including performance bonus or penalty
PRECONSTRUCTION
·         Project description, location, Scope of work and bid due date, Force- majeure conditions, Labour laws
·         Activity schedule highlights  milestones
·         QA / QC manual
·         Working drawings, construction equipment installation, site boundaries, access and circulation routes, safety measures, etc.
·         Major equipment list with installation schedule
·         Construction facility site layout,  fabrication, staging, crane and parking locations
·         Contractor's progress report formats
·         Proposed payment schedule
·         Civil, structural, plumbing, electrical, mechanical and controls specifications with lists of relevant codes
·         Occupational safety and health measure
·         Approvals, licenses, laws and regulations
·         Risk evaluation and mitigation strategies
·         Managing the design process
·         Advice on procurement and tendering
·         Negotiations & Award of work
CONSTRUCTION
·         Setting up of site office, store, workshop, fabrication yard, site lab and accommodation for staff & workers
·         Project management team building , Recruitment of staff & workers
·         Finalise orders for plant, equipments & construction  materials
·         Water supply & sanitary facilities
·         Arranging telephone and internet connection
·         Identifying sources of construction materials & procurement
·         Transport facilities for project team and workers
·         Recording of levels
·         Layout of works
·         Good for construction drawings
·         Project Management software to prepare  CPM / PERT charts or Programme of implementation
·         Mobilization of the Project management team at the site including Project manager, quality engineer, billing engineer, Electrical, mechanical , Plumbing, civil & structural engineer
·         Daily, weekly, monthly, quarterly progress reports
·         Difference between planned vs. actual work done
·         Issue of employer supplied materials
·         Shop drawings approval in time
·         Analysis of scheduled and actual work done periodically and reasons for shortfall with corrective measures
·         Certification of contractor's bills & payments
·         Issuing instructions such as variations
·         Chairing construction progress meetings
·         Preparing and issuing construction progress reports
·         Co-ordinate and instructing site execution team
·         Prepare, track and control the project schedule
·         Allocate, coordinate, and monitor resources
·         Report on status and issues to senior management
·         Oversee quality assurance efforts
·         Regular progress reporting
·         Monitoring of construction schedules
·         Certification of progress payments
·         Timely decisions on deviated items- quantities & prices
POST CONSTRUCTION
·         Defect rectifications
·         Offer possession to customers
·         Certification of contract completion and settlement of final bills of all contractors, suppliers, consultants and other specialised agencies
·         As Built drawings and operation manual
·         Demobilisation from site
·         Project handing over
Real Estate contracts include several subcontracts, supply orders and consultancy agreements which fulfils the objective of the main contract. The project management or contract administration is essential from concept development, design engineering, contract award, material procurement, construction execution, quality control and successful completion of projects as per schedule and specification. The chances of time and cost overrun is common due to negligence resulted failure or stuck of various residential and commercial real estate projects so it is important to follow the process diligently during the entire life cycle of the projects.
Disclaimer: The views and opinions expressed in this article are those of the author as an individual and do not necessarily reflect the views of propikr.