Co-working,  Shared office Spaces offers not just Community but a platform for Networking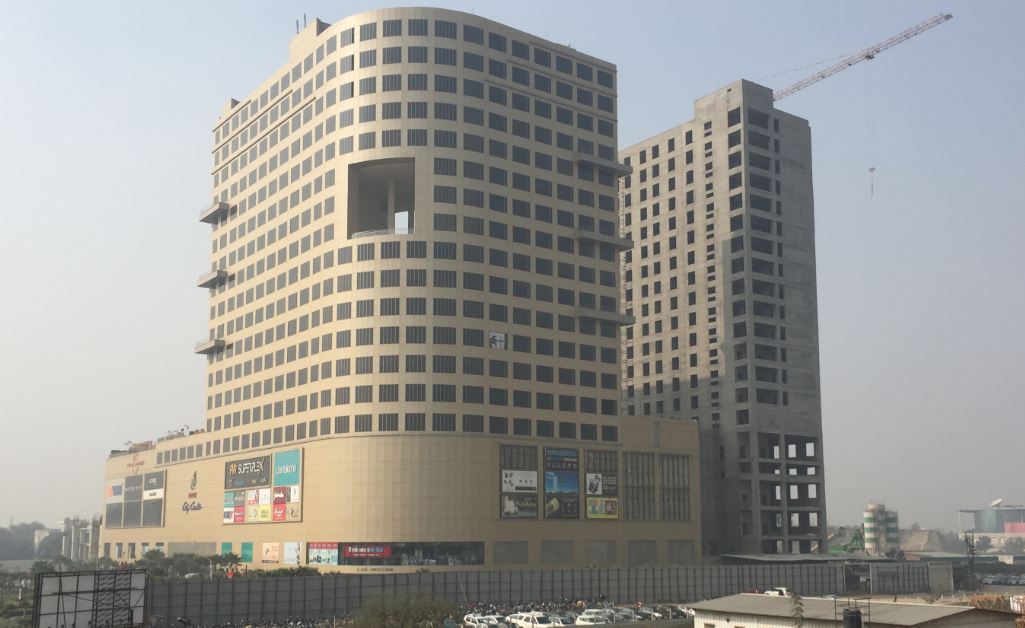 Co-working spaces are essentially shared workspaces consist fixed or flexible work system with basic amenities and infrastructure to run the office activities conveniently. The system solve the problem of isolation, escape the distractions of home and one can enjoy working in collaborative environment. The concept is growing with the booming startup ecosystem in India.
Occupants generally are freelancers, entrepreneurs, start-ups and small teams who want to take advantage of a flexible space. The environment is typically featured by dynamic, lively, interactive, cutting edge work space technology, latest amenities with buzzing environment by energetic occupants as co-working community cultivate to boost the chances of success by creating a platform with new ideas and innovations in their business models.
The Flexible spaces offers the multiple options of seating plans ranging from open to assigned seats and small enclosed offices to even whole floors and buildings. The new age Co-working space also offers their members the flexibility to choose from open floor formats to enclosed lockable units with shared spaces for meetings, networking and collaboration. They primary focus  to provide on demand services with complete flexibility to scale up and scale down seating requirements. These spaces can be managed by specialist operators and service providers with the focus on creating communities and networking forums which can fuel mutual business growth for its occupants.
Most of the co-working shared workspaces are filled with state of art amenities:   
·         Access-controlled entry with 24X7 access
·         Attended reception area for guests with seating
·         Air-conditioned environment
·         Wired Internet Connection and Wi-Fi
·         Printer/Scanner/Copier
·         rentable conference / meeting room
·         A studio for podcast/video cast recording
·         Projector and TV in networking room
·         Video conferencing equipment
·         Support services like accounting and legal
·         Access to Water and Coffee
·         Shared kitchens, bathrooms and lounges
·         Sleeping bags, Nap/Wellness Rooms
·         Mailboxes to collect postage
·         Parking
·         No-smoking environment
Advantages of co-working shared work space :
·         Separating Work from Home
·         Avoid loneliness of individuals worked from home and get Inspired from Like-Minded People
·         Experience Community Vibe
·         Co-working spaces are flexible in their pricing structure and commitment level on a monthly, weekly, or even daily basis
·         Flexibility to work at affordable cost in the convenient working environment
·         No management overhead, micromanagement of costs and no long term lease
·         Helps to find  co-founder for their start-up
·         The key benefit to co-working spaces is to get professional environment and flexibility. Every co-working space has a different layout, amenities setup and ambience
·         The designs and builds spaces that refresh, engage, and provides access to networking
·         Enhancing your Effectiveness by the interaction and accountability
·         Great opportunities to Build a team
·         Co-working spaces keep members engaged with constant networking activities and events
·         Accessible expert help when needed
·         Less formalities and distractions, more productivity, access to professional amenities
·         co-working space is an easy way to eliminate many overheads, administrative and maintenance hassles
·         There are ample opportunities to grow  network and build relationships within the community and during various events organised at the co-working space
·         Access to various facilities at the co-working spaces including  appropriate meeting spaces, cafeteria, sports, entertainment, health club, gym and so on..
In a co-working set up you can use the space for a day, week or a month as per your requirement. It offers flexibility in space, duration and many other ways without any liability to lock in your money as security deposits, as in case of a conventional office space. It is definitely an easier choice in comparison to setting up your own office, as co-working is all about plug and play office and does not need to go in for a long-term liabilities like traditional office space. The professional co-working shared work space requirement is likely to grow in near future specially in metro cities due to huge demand.