Building Science & Technology interrupt the Facility Planning and Management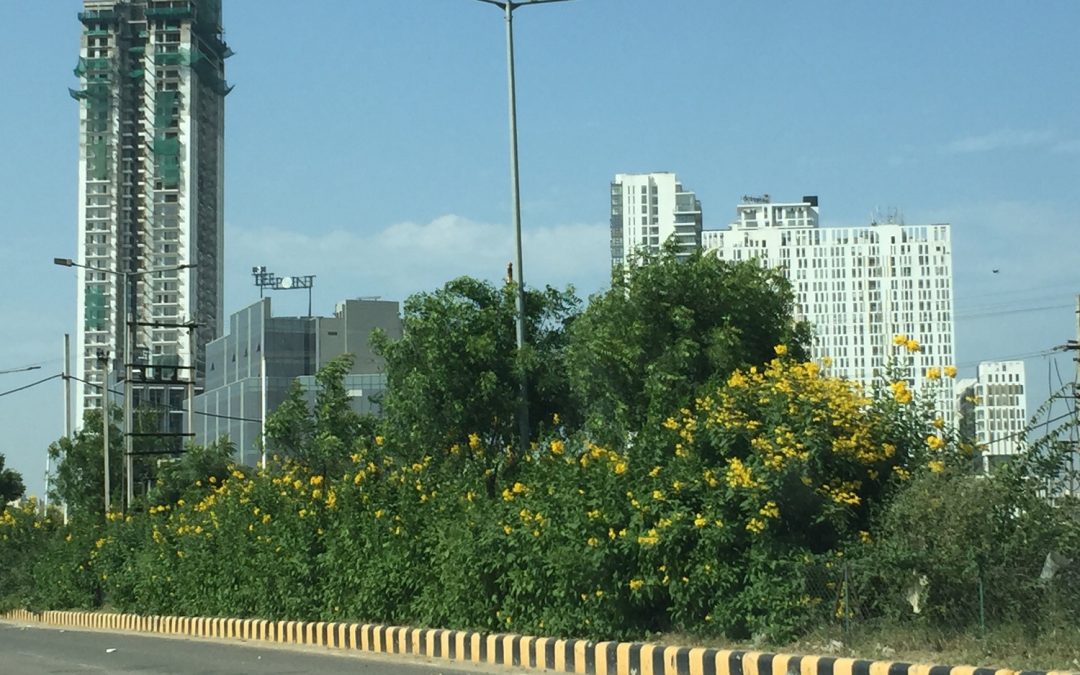 Facility management is the process to upkeep the property safe, functional and maintain cleanliness by deployment of skilled & specialised manpower. The detailed planning is essential to organise the entire set of activities in a professional manner depends upon the age & type of building, quality of construction, type of infrastructure and its occupancy. The facility manager is responsible for the successful execution of day to day activities to ensure safe, secure and functional space as per specified plan.  With a forward-looking mindset, facility managers can maximize space utlization, improve the workplace experience within the specified cost. The facility manager has to create an effective team, adopt best practices and technology to tackle the everyday situation by the systematic management of  decision-making processes.
Facilities management covers a wide range of service to increase an organization's efficiency and support its vital activities considers the coordination of people, place, process, and technology. Facility planning is a controlling tools of various activities needs to executed with respect to time helps to improve productivity, reduce costs, improve safety, security and pursuing sustainability. Facility planning and property management includes aspects such as :
§  Planning, design, budgeting, scheduling, procurement and implementation of activity schedule with overall project management for streamlined facilities supervise daily activities.
§  Facilities strategy planning includes programming of space use, engineering assessments, workflow analyses to maintains building systems, equipment and infrastructure functional and efficient.
§  Team Building, operations and management strategies  & review to ensure the safety of  employees and customers occupying the property.
§  Conduct meetings and get approval for necessary space alterations which might be necessary to improve and effectively manage space management strategy.
§  Organise regular training for employees to make them aware about the latest facility management aspects.
§  conduct periodical audits of work done and facility requirements.
§  The property management aspects to maintain data about occupancy, rental payments, pitch to new tenants and coordination with all vendors, specialised agencies, top management and local authorities.
§  Provide assessment and developing actions plans for implication of best practices regarding Building Security and resource management.
§  Develop preventative maintenance schedules. Pest control; Painting, energy management; drains cleaning, equipment repairs,  landscaping and horticulture.
§  Technology advancements like biometrics and wearable are making it possible to maintain strict access control for high-security areas including entrance gate and lobby.
§  Maintenance and Inspections of HVAC system, DG sets, Lift, escalators and pumps.
§  Conduct regular checks matching with current regulations to ensure that all applicable regulatory standards are met.
§  Identify any possible hazard and factors which are critical to risk assessment. Disaster preparedness and mock drills to maximize efficiencies of equipment and workforce during any emergency.
§  Allocation of duties to employees with reporting mechanism.
§  Energy Management will help to develop and implement energy and water efficiency to maintain environmental and regulatory compliance.
§  Communication & interpersonal skills with the ability to make quick decisions in a confident and decisive manner.
§  Implement a comprehensive approach to develop and managing the physical environment safe & secure.
Cleaning, Hardware Inspection & Maintenance, inspecting central alarm systems, preventing malfunctioning triggers on doors, tracking and repairing key cards, fire safety, maintaining security camera operation and collecting its footage, trash disposal, smoke detectors, fire extinguishers and plumbing also manage fleets of vehicles, leasing for real estate management, or monitor air quality and potential fire hazards, implementing transportation solutions and promotes a healthy work environment.
Manage supervision of facilities, training of maintenance staff, oversight of facilities, maintenance budget and oversight of security and safety for the entire complex facilities. Achieve strategic and operational objectives by improving productivity with minimum cost, exceptional customer service to establish reputation of the company.
The companies receive notices from regulatory authorities to optimize their business processes and make them environment friendly so the company needs to comply with major industry standards. The government guidelines and stringent regulations for enhancing the safety of the work environment required to be followed. The facility managers face challenges in optimizing the energy consumption costs while ensuring minimum environmental impact from their existing building infrastructure so the development of strategies and systems that meet mission, vision, values and organization's long term facility management goals.
Disclaimer: The views and opinions expressed in this article are those of the author as an individual and do not necessarily reflect the views of propikr.