Anatomy Of Trending Amenities For Lifestyle Residential Projects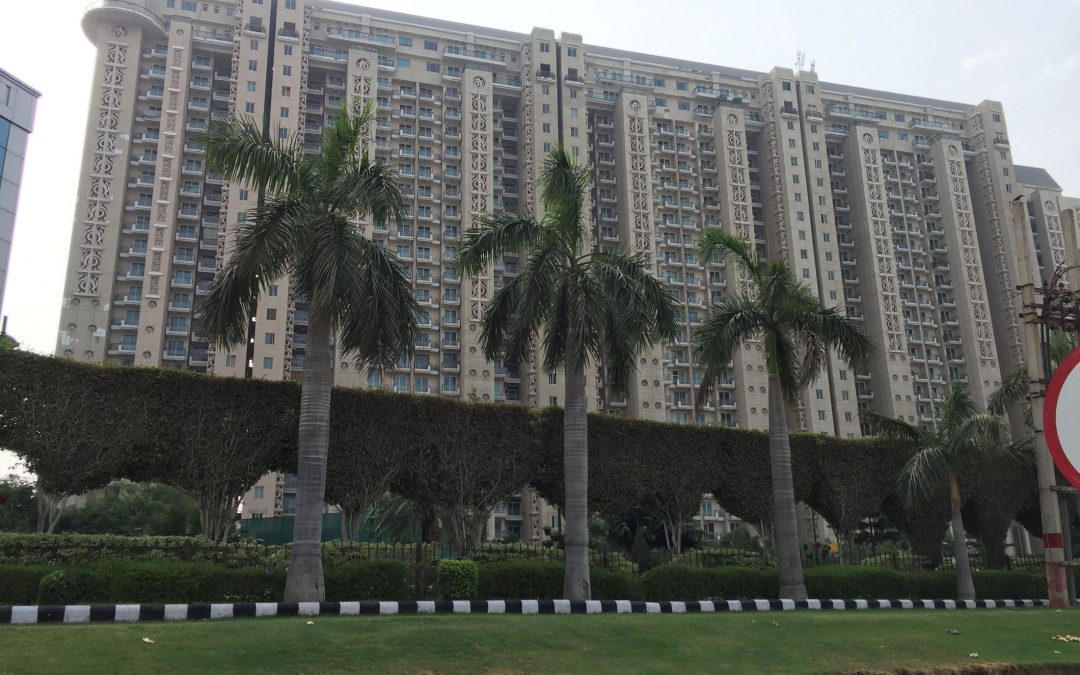 The amenities can be broadly classified as basic, essential and luxury. The future requirement, the lifestyle of habitats, Location, and budget are some of the critical factors to decide the set of facilities. The homes are great influences by Vastu compliant designs with natural ventilation. The valuation of the Residential projects is largely affected by how diligently the amenities have been designed and executed to achieve the pristine living environment. The operation and maintenance of amenities are equally important as its implementation. The synergy and combination of amenities are essential to enhance the demand with respect to the type of housing complex.
Residential Real Estate in India has been evolving rapidly to global trends in style and comfort contributes to the pleasure, aspirations, and enjoyment of the occupants govern by location, construction quality, and pricing.  The physical infrastructure of the area should be characterized by the presence of well-planned roads, walkways, a drainage system, and a green belt.  There is wide range of lifestyle amenities makes as Green Boulevard, a gated community stands out from the rest. Majestic entrance gate consists of Landscaped garden and sculpture with automated fountains, lighting & security system.
Eco-Friendly Design
LEED (Leadership in Energy and Environmental Design) and Energy Star certifications reduce utility bills, conserve energy and add to the resale value of properties. The eco-friendly features are being considered such as rain\water harvesting,  solar panels, energy-efficient fixtures, green building materials and landscape with heavy plantation, lawns & water bodies.
Power
The well designed internal & external power distribution system with essential safety features, power backup and green power including solar.
Water
Clean running water with sufficient storage.
Infrastructure
Internal Paved Road, walkways, cycle track, Internal & External service lines including water, sewage, power, HVAC, Telephone, TV, Gas, Security system, Building Automation System, broadband connectivity. Provision for Cable TV, Crèche and Play-school, Electric car charging stations, car wash zone, Laundromat and all other required facilities.
Solid waste management
The segregation, collection & safe disposal of solid waste with the presence of dust bins, garbage carts with the deployment of trained manpower to handle the garbage on waste to wealth concept.
Sewage Treatment plant
The sewage to be treated and produce manure and the semi treated water can be used for horticulture. The extra water disposes of in the municipal sewer lines.
Parking
Parking is one of the major concern today. Well define parking for residents and visitors adds value to the complex. It is mandatory for the planners to keep the necessary provisions for designated covered & open parking for all the stakeholders.
Plants & Equipment
The Lift, Power generators, Pumps, Cleaning trolley and all other equipment required to be installed carefully and maintain properly to ensure smooth functioning.
Sports
The outdoor and indoor games is essential for various age groups including Golf courses for exclusive elite housing, Cricket cum Football Playing Area, state-of-the-art basketball court, Volleyball ground,  multi-purpose halls for tennis, badminton, table tennis, Indoor games arena with billiards, chess, indoor squash court, and theme-based children's play area.
Club, Gym & Spa
Well equipped clubhouse, gymnasium,  fitness center, Jacuzzis, spas, Aerobics Room, Yoga & Medication Center, dance studio, swimming pool, splash pads, plunge pool, Kids corner,  restaurants, bar lounge and cafeteria,  Barbeque Pavilion, banquet, Party Lounge, theater, business center, childcare center, community room,  conference facilities, Cultural arts centers, observatory,  Salon,  ATM, Concierge Services, Library, amphitheater & Convenience store for daily requirements.
Parks & Garden
The well planned beautifully designed landscaped gardens,  jogging track,  rock garden, senior citizen rest area, kids' play area, artistically landscape with sculptures, water bodies, fountains, Lighting, Automatic Sprinklers, Drip & Misting System.
Safety & Security
Efficient security systems should be the ultimate priority to ensure that the residential complex offers perfect multi-layered security systems such as CCTV surveillance, gated entrances, intercom facility, firefighting equipment, video door phone and intercom facility, LPG leakage detector, Panic switch, Magnetic door sensor for the Main door, Motion sensor, Smoke Detector, Intercom facility, Access control at Building level and DVR system for the main gate.
Property Management
The scope of services spans various aspects of operation & maintenance including security, housekeeping, Plant & equipment,  pest control, landscaping, horticulture, infrastructure facilities, Paint, repairs, and upkeep of the premises clean, safe & functional.
The developers, Architects, Design Engineering consultants, Planning, project management, and property management team needs to exchange their views aggressively at the conceptual stage of the project to evolve the most feasible solution in terms of execution, operation & maintenance to fulfill the expectations of the residents to offer truly Dream Home with the world-class surrounding.