Top 30 Factors Influence the Income of Rental Properties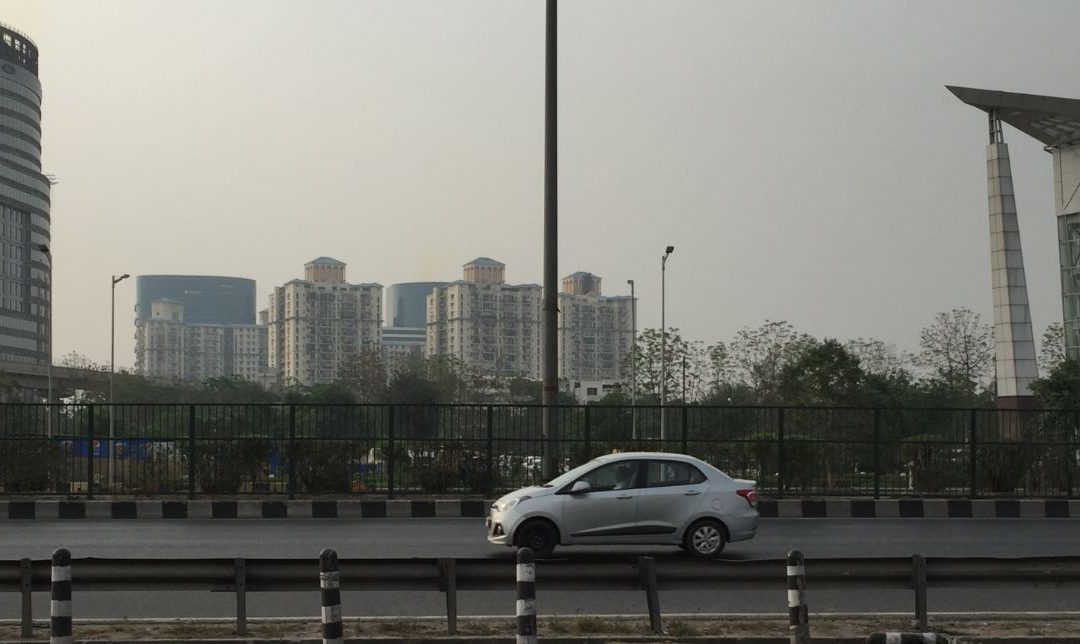 Today more  people are looking to invest in residential and commercial real estate, the way to build their wealth and hopefully secure their future by regular rental income or high return on investment. It is a known fact that owning a rental property is a great way to diversify your assets and create a steady stream of funds. If you're considering long-term investment in real estate, rental property can be a great option and viable form of investment continues to grow in India. Every location is different, but the majority of tenants are looking for a set of common features, amenities, and characteristics. Amenities facilitate convenience and lead to more attractive rental opportunity for perspective tenants. Some of the significant factors seriously affects the rental return and valuation.
1. Age and condition of property
The old Building have older systems  of plumbing, electrical, HVAC, Tiles, doors, windows, roof and other component  that breaks often cause inconvenience to both landlord and  tenant, however historical buildings can get high value if they have historical significance. The condition of buildings and its regular maintenance also an important element  for valuation. It is required to upgrade and improve the property  as well-maintained property to keep its worth high.
2. Ready to move in Properties
The condition of the property is very important. A rental unit that is ready to move-in condition sets the expectation that the tenant will maintain high standards of cleanliness.
3. Maintenance
The maintenance of property including paint, flooring, plumbing, electrical, HVAC, IT, Telecom, security system, horticulture. furniture, doors, windows, home appliances and all other elements of building matter a lot to attract quality tenants  with higher rent. The provisions of clean carpets, ceilings, walls, beautiful  kitchen, functional quality fixtures, lighting, blinds, garden are some of the ways to maximise rental return. It's a good idea to inspect your property during a tenancy. Regular maintenance saves money in the long run to avoid major damages. Good tenants will expect and appreciate nicely maintained property.
4. Appearance of property
Aesthetics such as building elevation, architectural elements, window shutters, painting,  doors,  interiors, landscape and overall ambience of building improve the rental value of property.
5. Safety And Security
Safety is our most basic human need and a powerful motivator for perspective tenants. Safety goes hand-in-hand with location and security feature is a cost-effective way to make tenants feel safe and secure. Therefore, choose a neighborhood with adequate security when purchasing a property and check things like street lighting, alarms, cctv, and patrol police presence.
6. Location
The location of property can have a large impact on demand and return on investment. Great tenants look for a property that is close to their work place, school, Hospital, clubs, sports complex, shopping centers, local transport, grocery stores, restaurants as well as  community parks. It's all about quality lifestyle and a tenant  often willing to pay more or overlook less desirable aspects of the rental unit if the property is in preferred location.
7. Neighborhood
The quality of lifestyle largely govern by type of Neighborhood  reflects the status of residents and vacancy rate. The amount of income you make from a rental property is directly related to the neighborhood and type of tenants. If you buy near a university, the chances of students will dominate the number of potential tenants. Nearby amenities such as parks, gyms, shopping centers and public transport also makes a neighborhood more desirable to prospective tenants. 
8. Employment Opportunities
Companies expanding into a neighborhood and new businesses opening up are good signs. Locations with growing employment opportunities will lead to attract more potential tenants, likely to pay  rent on time, stay long-term and make more money for you in the long run.
9. Climate
Climate also plays an important part in the success of a profitable rental property so, avoid cities which tend to have extreme and harsh weather with prone to floods and disasters.
10. Transport Connectivity
Availability of adequate transport facilities is an important part of rental property investment gives better rental return and appreciation. Tenants expect to have a good network of roads and proximity to taxi, buses, trains and airport. Easy access to transport links and basic necessities like grocery stores, restaurants and shopping centers is very essential for tenants. If your property is in a prime locality and close proximity to college attract student renters looks for supermarkets and popular hangouts including pubs, coffee shops, restaurants, sports clubs, medical and stationary shops etc. Rental real estate business can only do well in areas with adequate connectivity & availability of transport.
11. School & Educational Institutions
The Tenants have children are definitely look for good reputed school near to their home. The property you choose to invest in should be surrounded by high performing schools is the key indicator of a rental property's demand.
12. Parking
Parking is one of the critical issue specially in the commercial city centers and market place. Adequate parking facility adds value of property attracts quality tenants.
13. Open Floor Plan And Storage
Open floor plans and adequate storage space by providing cupboard in the bedrooms, cabinets in the pantry, kitchen and dressing area will facilitate tenants to place their stuff conveniently.
14. Outdoor Space
A private backyard, balcony, patio and  garden adds value to urban dwellers and great way to differentiate your property.
15. Quality fixtures
Besides basic amenities the quality of fixtures will reduce hassle of frequent maintenance.
16. Natural Light
The building should be design in such a manner to have maximum sun light to reduce electricity consumption. If you can provide a small space to enjoy sunshine and fresh air  to attract more tenants on higher rent.
17. High speed internet, telephone and TV cable
The internet, telephone and TV connectivity will enhance the rental value of property.
18. Bathroom & Kitchen Makeover
The frequent up gradation of bathroom and kitchen by replacing tiles, flooring, sanitary fixtures, paint, chimney and other accessories to get fresh look to attract tenants. Strategic upgrades like hardwood flooring, stainless steel appliances, renovations in the kitchen and bathroom are especially appealing to  attract quality tenant.
19. Fresh Coat of Paint
The fresh coat of paint  cover up all scuff marks and signs of wear and tear and make your property to look fresh and ready to rent.
20. Solar power
The provision of solar photo voltaic panels along with battery and LED product  gives alternative source o and reduce load on grid power.
21.Appliances
The availability of home appliances such as refrigerator, Microwave, Washing machine, AC, Fans and other required appliances adds property value.
22.Insurance
Investing in rental property can be a highly profitable venture but this sort of investment also comes with many potential risks so any good property covers with insurance.
23.Landlord Co-operation
In an ideal landlord-tenant relationship both parties should be courteous, cooperative and respectful. If you set an expectation or make certain promises should be honored.
24.Rent
When you're looking for investment in  a rental property, always take the average rent for the area into account. Make sure any property you consider to invest will give good rental return to cover your mortgage payment, interest,  taxes, maintenance and other expenses.
25.Taxes
Property taxes in a city or state also determines the profitability of rental property investment. The rental income will probably cover mortgage and the goal is to make money on investment, so investors should be aware about taxes for any perspective property. 
26.Vacancy
It is imperative to Investigate whether the high vacancies are due to seasonal occupancy or an indication of a poorly located property in terms of rental demand or return on investment. High vacancy with few tenants options lead to lower rental rates whereas low vacancies with several tenants options lead to increase rental rate so required a closer look before investment.
27.Sanitation
Adequate sanitation is the key to good living conditions so examine the property before any investment and prefer to pick a property with proper sanitation like waste disposal, toilets and sanitary facilities, septic tanks, water and sewerage, and storm water drainage etc. The cleaner the house and the neighborhood  expect higher rental return.
28.Future Infrastructure Development
When purchasing the rental property, it is always important to consider the present conditions of infrastructure as well as future development plans of Roads, flyovers, metro network, water supply, sewerage and drainage system, electricity distribution, IT and Telecom infrastructure.
29.Marketing
The quality images with advertising and adequate marketing of property is essential to attracts variety of tenants.
30.Manage Your Reputation
Selection of right location high in demand,  proper maintenance of property, clear leasing terms and agreement, reasonable rent matching market rates, cooperative behavior of landlord, cost saving measures and overall professional approach of property management will lead to better reputation.
Conclusion
Investing in a rental property in well developed locations of major cities can be a lucrative move if done with proper planning for condominium, townhouse, duplex or commercial properties to  maximize  rental income,  minimize operating expenses and increase resale value.
Disclaimer: The views and opinions expressed in this article are those of the author and do not necessarily reflect the views of propikr.