Techno-Commercial Audit of Real Estate Construction Projects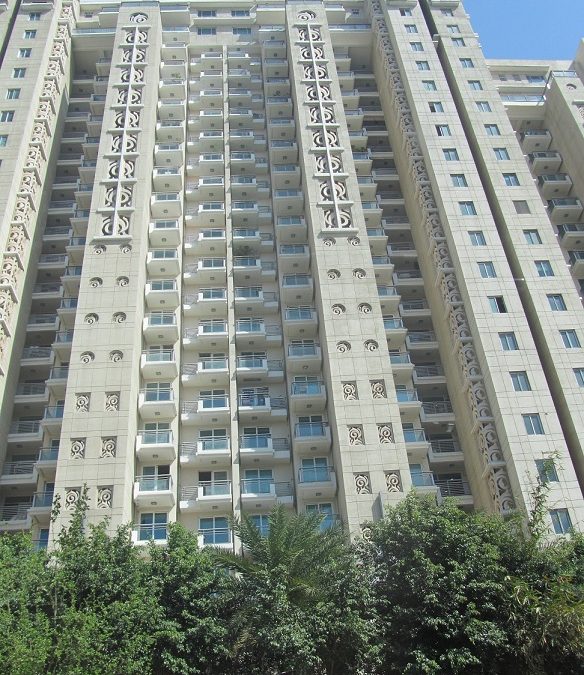 Construction Audit is the process involved detail study and analysis of Project details, documents, development plans, various contract conditions, tax liability, cost structures,  expenses, procurement, change order, value engineering, qualities, safety, statutory requirement, project requirement along with other internal and external constraints are examined thoroughly to establish control system to avoid cost and time overrun and to strengthen working relationship between owners, contractors, suppliers, consultants and other project participants. The techno commercial project audit helps to avoid litigation, manage risk, optimise opportunities, improve performance, focus on strengthening financial controls over the process,  ensure  correctness, effectiveness,  efficiency and contract compliance of projects.
I. Key learning objectives
a)       Define construction project audit objectives
b)       Identify construction techno financial risk
c)       Administration, operation  and support functions
d)       Review of periodic statutory compliances
e)       Review of project control statements
II. Builders Land Ownership
a)       Land Registration
b)       Payment Receipt
c)       Land transfer in revenue records ( Mutation)
III. Land in collaboration
a)       Agreement with Land owner for the specific development
b)       NOC
c)       Payment Records
d)       Development Schedule
IV. Project Approval
a)       Land use change
b)       Land development License as per Master plan and sector plan
c)       Payment to Govt. / Local authority the approval fee : EDC, IDC, Infrastructure development and all other charges
d)       Master Layout plans
e)       Building Plans, elevations, sections, Infrastructure development plans
f)        Height Clearance
g)       Road Connection access
h)       Sewer Connection
i)         Water Connection
j)        Grid Power Connection
k)       DG approval
l)         Lift approval
m)     Boiler Approval
n)       Gas bank Approval
o)       Fuel Oil Tank Storage Approval
p)       Environment Clearance
q)       Pollution Control Clearance
V. Construction Planning, Execution & Management
Project Monitoring through regular physical inspection of completed project work, Review project schedules, Charting of delays, Review of project cost monitoring mechanism, Materials covering purchase and movements, Procurement of building services, Implementation of the (construction) project/outflow of funds, Claims management, project planning scheduling & monitoring, contract appraisal, change and supplement management with the study of milestone activities as below :
1)       Architectural Drawings
2)       Structural Drawings Design
3)       Plumbing Fire Drawings
4)       Electrical, HVAC, Fire detection drawings
5)       IT, Telecom, cctv, TV Network
6)       Solar & Non Conventional energy drawing
7)       Landscape plans
8)       Horticulture plans
9)       Working drawings
10)   Progress Reports
11)   Design calculations
12)   Tender Documents : BOQ, Specifications, Terms & Conditions
13)   Construction Schedule
14)   Material Procurement plans
15)   Inventory Control
16)   Topographical survey
17)   Soil test
18)   water test
19)   Site leveling
20)   Checking of structural drawings and calculations
21)   Checking of working drawings with approved drawings
22)   Area calculation and compare with approved area
23)   Layout check along with land boundaries and set backs
24)   Basement excavation levels
25)   Soil stacking & disposal
26)   Level checking
27)   Raft casting with provision of sump, lift well, drains
28)   Basement Footing, column slab costing with necessary openings, stairs
29)   GF & Upper floor slab casting
30)   Brickwork & block work
31)   Water proofing work
32)   Internal & External electrical works
33)   Internal & External Plumbing work
34)   HVAC work
35)   Landscape work
36)   IT & Telecom work
37)   CCTV & Security system
38)   Fuel Oil storage
39)   Gas bank
40)   Building Automation
41)   Flooring, cladding, Tile & Stone work
42)   Road, walkways  and traffic circulation
43)   Lighting plan
44)   Water bodies, fountain
45)   Finishing work
46)   Signage plan
47)   Installation of Plants & equipment
48)   Testing & Commissioning activities
49)   As build drawings
50)   Operation Manual
51)   Completion & Project Handover
"It is imperative to understand the significance of thorough Audit at the project initiation, periodic and final review on project completion and handing over with establishing concrete project implementation system to avoid or minimise the chances of cost & time overrun and to achieve  the most appropriate sustainable development."
Note : The above typical points are indicative whereas the actual scope of activities can be workout based on local norms, type of project, location, scope of work, contract conditions  and other related parameters.